Dimension88 : we focus on continuous improvement in HR for enterprise
Welcome to Dimension88 HR and Training
Dimension Eighty Eight HR and Training Limited was established in 2011 by Michael Coe Associate CIPD. Michael worked for many years in the retail industry, transforming under-performing businesses and teams into award winners. Dimension88 was established to offer HR and Training services to businesses and SMEs who want to grow and develop.
Need to outsource your HR?
People management can be complex and employment laws are ever changing. Let Dimension Eighty Eight manage your personnel function. Register for a free online consultation to ensure your business is legally compliant.
What is your competitive edge?
Training your employees can add a competitive advantage to your business. Dimension Eighty Eight offers a range of courses to help improve profitability.
Emergency HR
Do you have a crisis and need some help with employee disputes, workplace issues or management difficulties? Perhaps you just need to know where you stand or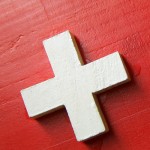 wish to use best practice to minimise losses and avoid the hassle and expense of potential litigation. Dimension88 can help. We take a pro-active approach, armed with the latest information and guidance to help you through a tricky situation.
To get in touch please follow the contact link or use the pop-up contact box on any page.