Emergency HR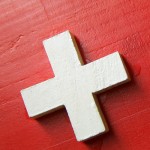 Emergency HR is a new concept from Dimension Eighty Eight for Small Medium Enterprises who have 5+ employees but do not have the need or resources for a permanent HR Advisor / Officer.
The idea or concept for Emergency HR began when I was out at a Business meeting and networking with other business owners who had needed HR advice quickly but did not know who to turn too in their hour of need!
Dimension Eighty Eight has come up with this concept to assist and advise Small Medium Enterprises who need to turn to an HR professional for advice when faced with one off HR / People Management issues.
The Emergency HR service has been used on several occasions and is beginning to prove popular as business owners do not have to sign up to lengthy long term commitments.